Show Only:
Rating
Source
Personnel
Procedure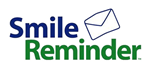 Very pleased with my Botox - Very pleased with my Botox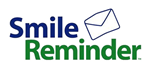 Dr. Patino did an excellent job administering... - Dr. Patino did an excellent job administering Botox. When I requested the product be injected in a particular area I had gotten it previously, he refused. A bit perplexed, I questioned his reluctance. The doctor explained the product was not intended for that particular area. I was initially disappointed, but I am very happy with my results. I feel much more comfortable getting my Botox from a board-certified plastic surgeon rather than a nurse.
Review from A.R.
-
Source: Yelp
-
Dec 03, 2020
This review is for Jenny Galindo, RN -- NOT Dr. Patino! Jenny G. is wonderful. She is very professional and knows exactly what she's doing. Jenny clearly cares about a job well done; she works with you to make sure that you get exactly what you want, even if you're misguided on exactly what that is. For example, I thought I wanted a certain lip filler. She was perfectly willing to give me the one I wanted, but after some time and consideration, she suggested one she felt would work the best for me. Since I have seen her for Botox and other fillers before, I trusted her to make the right decision. She definitely did! I couldn't be happier with my lips. As a bonus, she's super friendly and nice. I feel like I'm visiting a friend when I go there 🙂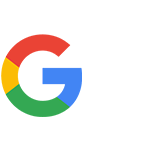 Review from A.R.
-
Source: Google
-
Dec 04, 2020
This review is for Jenny Galindo, RN — NOT Dr. Patino! Jenny G. is wonderful. She is very professional and knows exactly what she's doing. Jenny clearly cares about a job well done; she works with you to make sure that you get exactly what you want, even if you're misguided on exactly what that is. For example, I thought I wanted a certain lip filler. She was perfectly willing to give me the one I wanted, but after some time and consideration, she suggested one she felt would work the best for me. Since I have seen her for Botox and other fillers before, I trusted her to make the right decision. She definitely did! I couldn't be happier with my lips. As a bonus, she's super friendly and nice. I feel like I'm visiting a friend when I go there 🙂