Rhinoplasty in Oakland, CA
Whether you are unhappy with your nose for aesthetic reasons or you have been struggling with breathing concerns, Dr. Patino can help residents of Oakland, Berkeley, and the surrounding areas of California by performing rhinoplasty (nose surgery).
View our rhinoplasty before and after photos below and call today to schedule your nose surgery consultation.
Please note, that results may vary according to the individual patient, and the results shown here of our actual patients can not be guaranteed.
For information on pricing, view our patient financing  page.
For more information on our practice, view our Facebook Page.

Photo Gallery
View All 3 Rhinoplasty Results
View All 168 Results
Featured Galleries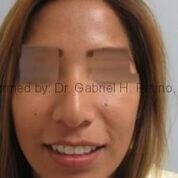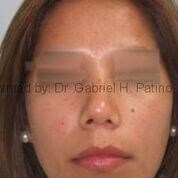 Rhinoplasty
Age:

Gender:

Ethnicity:

Height:

Weight:

Gallery:

27076
At The Cosmetic Surgical Center of El Cerrito, we specialize in surgical and non-surgical cosmetic surgery, skin rejuvenation, and hair restoration to achieve youthful and natural results for the residents of Oakland, Berkeley, and surrounding areas of California. Contact us today for a FREE initial consultation.